The Roma Rights Under Siege: Monitoring Reports from One Year of War in Ukraine
28 February 2023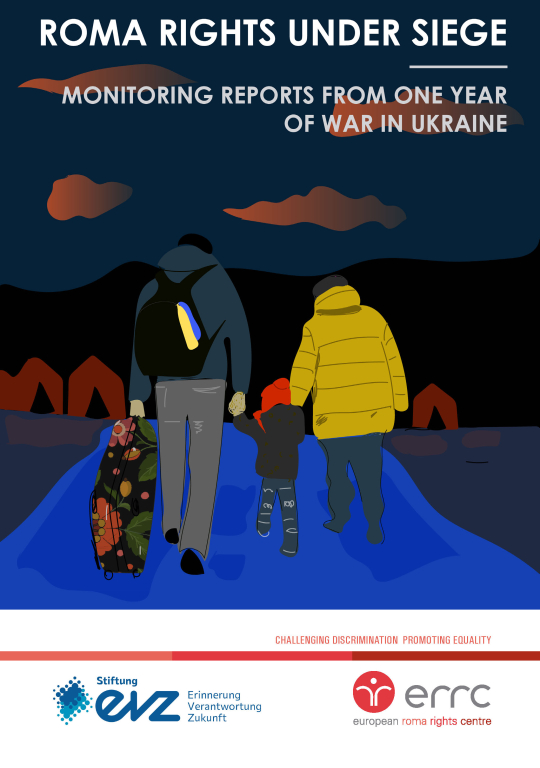 This monitoring report is a record of human rights violations against Romani refugees from Ukraine in the year following the Russian invasion on the 24th February. In the aftermath of the opening of full-scale hostilities, the ERRC and partners mobilised human rights monitoring teams inside Ukraine and several of the countries bordering (the Czech Republic, Slovakia, Hungary, Romania, and Moldova). We are also grateful to activists working in Poland who's important work we have quoted in this report to provide a more complete picture of discrimination faced by Romani refugees from Ukraine across Europe.
This report does not constitute a complete record of all discrimination against Romani refugees. It includes only systemic violations of rights by representatives of state authorities. The everyday racist encounters faced by Romani refugees, in every receiving country, from border authorities, volunteer workers, transport staff, police officers, refugee shelter personnel, landlords, and private business owners are simply too numerous to meaningfully record in this monitoring report. Instead, this report provides a snapshot of antigypsyism in a time of war and is a direct counter to claims that all refugees are treated equally in Europe.
The Roma Rights Under Siege: Monitoring Reports from One Year of War in Ukraine report can be downloaded here.