Čechiko rajariben na kerel lačhi buťi imar pandž berš: o školi diskriminen le romen
08 November 2012
Čechiko rajariben na kerel lačhi buťi imar pandž berš: o školi diskriminen le romen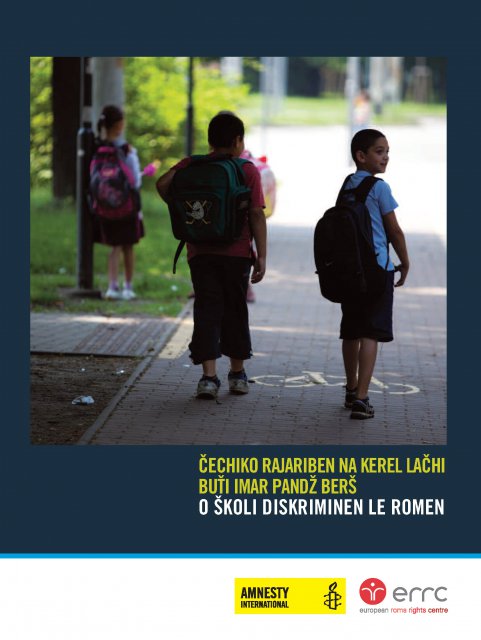 Andro berš 2007 diňa o Evropsko sudos vaš manušengere čačipena baro verdiktos, kaj phenel, hoj has čhindo o čačipen vaš o sikhľkuviben, te o romane čhavore has bičhade andro školi vaš o čhavore loka mentalno retardacijaha.
Sam pandž berš dureder, ča čeporo hin feder, le čhavorengero čačipen vaš o sikhľuviben šaj avel dureder čhindo. O čechiko rajariben na kerelas bare, sistemovo zaačhibena. Thode ča o churdo pindro anglal odoj the adaj, aľe o romane čhavore furt šaj hine bičhavkerde andro školi vaš o čhavore loka mentalno retardacija abo andre segregimen školi - oda hin baro bibacht vaš lengero dživipen.
E Amnesty International the o Evropské centrum pro práva Romů vičinen, kaj o čechiko rajariben minďar preačhel la diskriminacijaha te džal pal romane čhavore andro sikhľuviben. Musaj te lel savore zaačhibena, kaj te agorisaľol oda načačibneskero drom, oja kereka the nalačhe dživipeneha, kaj andre na perel aver čhavorengeri generacija.
Čechiko rajariben na kerel lačhi buťi imar pandž berš: o školi diskriminen le romen (PDF)