Racial Discrimination, Deprivation, Segregation and Marginalisation as a Reinforcement of the Practice of Child Marriage
01 July 2014
Racial Discrimination, Deprivation, Segregation and Marginalisation as a Reinforcement of the Practice of Child Marriage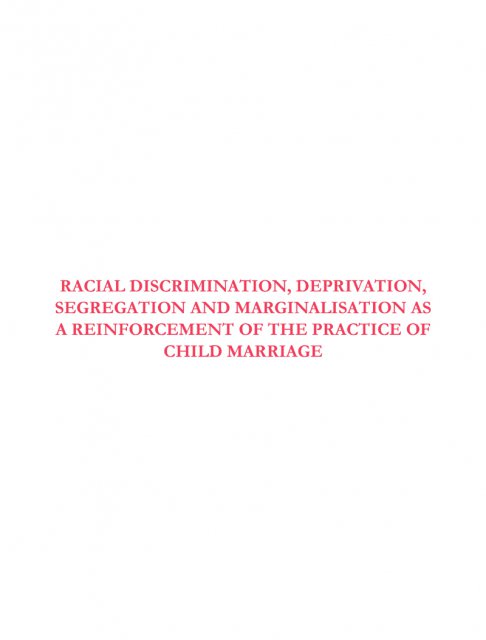 This report is based on a socio-economic comparison between Roma communities in two locations: Roma who migrated from Romania to Italy and have regular access to social services, and Roma who stayed in Romania and continue to live ina highly marginalised situation.
The findings presented in this report indicate the positive impact that social inclusion (such as access to employment and education) of Romani women and men, girls and boys has on the eradication of child marriage.
The report is available here.