The Impact of Legislation and Policies on School Segregation of Romani Children
16 February 2007
The Impact of Legislation and Policies on School Segregation of Romani Children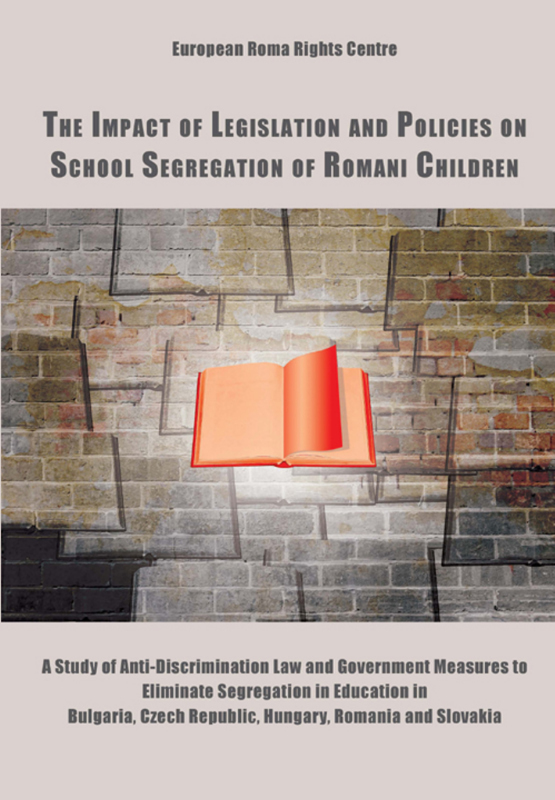 The ERRC wishes to announce the publication of "The Impact of Legislation and Policies on School Segregation of Romani Children". Segregated education of Roma remains a prevalent feature of the educational systems in Bulgaria, Czech Republic, Hungary, Romania and Slovakia. This situation has been repeatedly condemned by human rights bodies supervising state's compliance with international human rights law as well as by public institutions at national level which monitor human and minority rights.
In recent years, inequalities facing Roma in education, including segregated education, have been given attention by governments in Central and Eastern Europe as a result of which a number of policy documents on Roma in general as well as on education, in particular, have been developed.
In 2006, the European Roma Rights Centre undertook to document the state of government actions to desegregate education of Roma. The study presents an overview of legislation and policy measures which are directly aimed at or may have an impact on desegregating education of Roma. We discuss the effectiveness of these policies exploring their scope, sustainability and potential to reverse segregated education. The study also includes a discussion of Roma-specific educational measures seeking to assess their impact on segregated education.
Our primary focus is measures developed within the framework of mainstream government policies, i.e. systematic, long-term interventions which are commensurate with the scale of the school segregation problem in the respective countries.
This study was produced in the framework of the project "Action for the Empowerment of Roma in Education and Employment" funded by the EU as part of the Community Action Program to Combat Discrimination 2001-2006. ERRC core donors Open Society Institute, Sigrid Rausing Trust and the Swedish International Development Cooperation Agency contributed matching funding. "The Impact of Legislation and Policies on School Segregation of Romani Children" can be downloaded HERE.