Thirsting for Justice: New Report Reveals Depth of Discrimination faced by Europe's Roma in Accessing Water
22 March 2017
Thirsting for Justice: New Report Reveals Depth of Discrimination faced by Europe's Roma in Accessing Water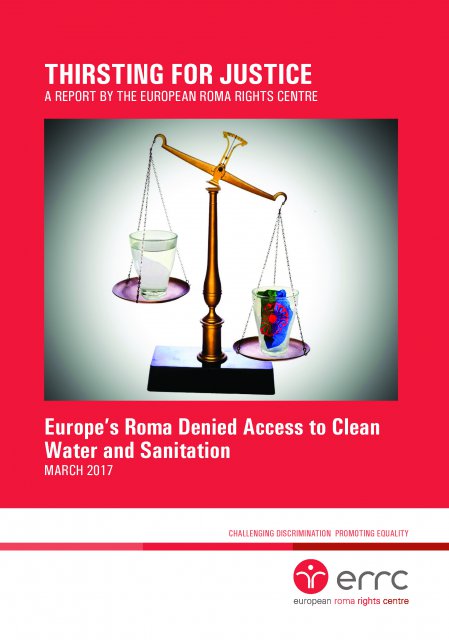 All across Europe, huge numbers of Roma have limited access to clean drinking water and sanitation. This is not a coincidence of geography. It is a matter of societal and institutional discrimination. Inadequate politicians and even worse policies force Roma to live in completely segregated settlements, where they are discriminated against by local authorities and denied access to basic services.
This report summarizes research conducted by the European Roma Rights Centre, between 2014-2016, covering 93 Romani neighbourhoods and settlements in Albania, France, Hungary, Macedonia, Moldova, Montenegro, and Slovakia. The findings reveal shocking disparities in access to clean water and sanitation between Roma and non-Roma. Regardless of the human rights to water and sanitation being recognised by the United Nations General Assembly, this report is the first to demonstrate how large segments of Europe's Roma continue to be systemically denied and disadvantaged in their access to safe drinking water and sanitation.
The full report is available here.