Displaced Roma in Bosnia and Herzegovina
11 July 2000
Tatjana Perić

The Roma of Bosnia and Herzegovina were displaced in great numbers during the 1992-95 ethnic war. As most Roma in Bosnia are Muslim, they were expelled from the predominantly Serb- and Croatian-populated parts of the country. Many were internally displaced within the Bosniak (Bosnian Muslim) territory, where some settled in houses abandoned by their original owners, who had fled to other areas. In 1999, they were joined by Romani refugees from Kosovo. Now the owners claim their property back, and the Roma have to move out. Those from Kosovo cannot go back, fearing attacks by ethnic Albanians, and knowing that their property was either set on fire or confiscated. The Bosnian Roma are supposed to go back to their hometowns, mostly in the Republika Srpska region, where they find their homes either destroyed or occupied by Serbs displaced from other areas. As they attempt to return to their homes, few authorities assist them.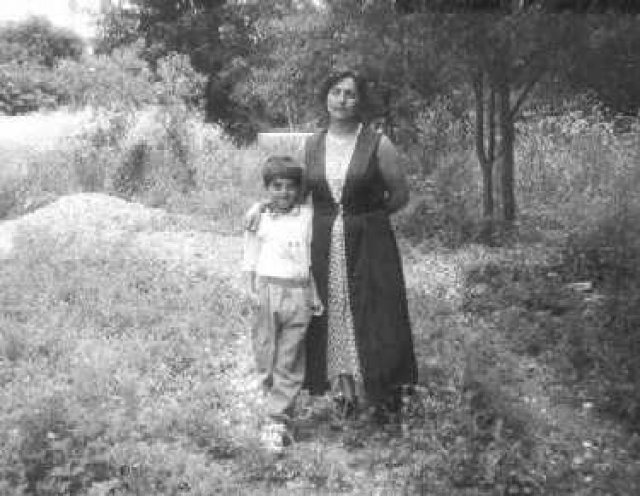 Modri

č

a, Bosnia, June 17, 2000: Ms Halida D

ž

afi

ć

with her son in front of their land. During the Bosnian war, Ms Džafić was a refugee in Germany. She returned to the Serb-administered Modriča in 1996, to find that the plot of land she owned, on which she had earlier begun to build a house, had been taken over by displaced ethnic Serbs. "The first time we returned to see what state our property was in, these people hurled stones at us and chased us away. They did not let us go anywhere close to it," Ms Džafić told the ERRC. Finally, in October 1999, the family procured documents from the local authorities proving that they lawfully own the property. However, the Serb neighbours continued swearing at them every time they attempted to visit the land. "Only lately do we dare to come and see the land. The neighbours do not harass us any more, but now the other problem is that we do not have any money to continue building our house", said Ms Džafić. There are possibilities for returnees in Bosnia to receive aid in the form of building materials, but Ms Džafić and her family have not yet received any such materials, despite repeated promises by local authorities.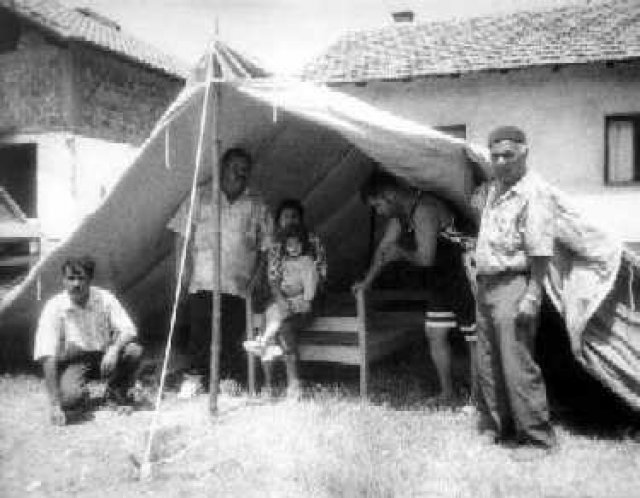 Modriča, June 17, 2000: Romani returnees to the Ahmetovača suburb of Modriča. Most Roma from this neighbourhood left it under pressure from ethnic Serbs at the beginning of the war in 1992. Many of them have since lived in the village of Srnice, near Gradačac. Srnice was a predominantly Serbian village and its original inhabitants fled to Serb-governed territories at the beginning of the war. The Roma from Modriča moved into their houses, to be joined later by many Romani returnees from Germany, originally from Serb-controlled areas. Now the Serb owners have claimed their property back and received it, so the Roma have had to move out and go back to their villages in Serb-populated areas, where their houses are either destroyed or occupied by Serbs. The group that came back to Ahmetovača numbers 95 persons. The men of the group sleep outdoors, in tents, while the house in the background accommodates women and children. Mr Hamid Alimanović (second from left) is a returnee from Germany where he lived as a refugee with his family until February 2000. His two-storey house is located next to the small house in the photograph, but it is occupied by displaced ethnic Serbs who do not want to leave. Their house is in another, Bosniak-populated part of Bosnia and is occupied by Bosniak displaced persons.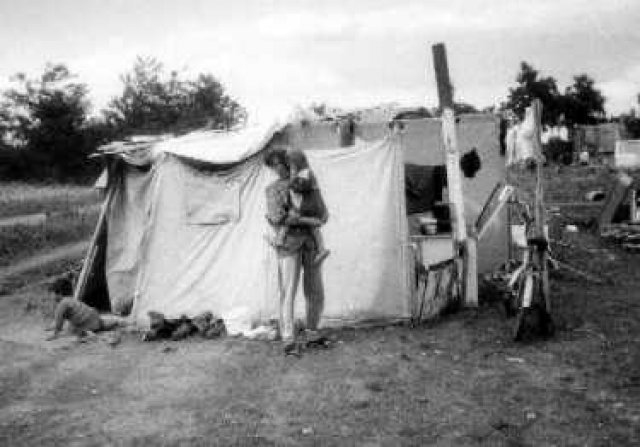 Modrički Lug/Brezik, June 17, 2000: Ms Tahirović with her children in front of a tent in which the family lives since they returned to their home village of

Modrički

Lug, in the Serb-governed Vukosavlje municipality, from Srnice on May 2, 2000, along with around one hundred other Roma from the same neighbourhood. When they returned to

Modrički

Lug, the Tahirović family found everything destroyed, and only ruins where their house used to be. According to Mr Ševko Tahirović, president of the local Roma association, the local Bosnian returnees receive donations in building materials from the government of Bosnia and Herzegovina, but the Romani returnees get none. "We are treated as second-class citizens. They think that we are Gypsies who can live under tents. How will we survive the winter?" asked Mr Tahirović.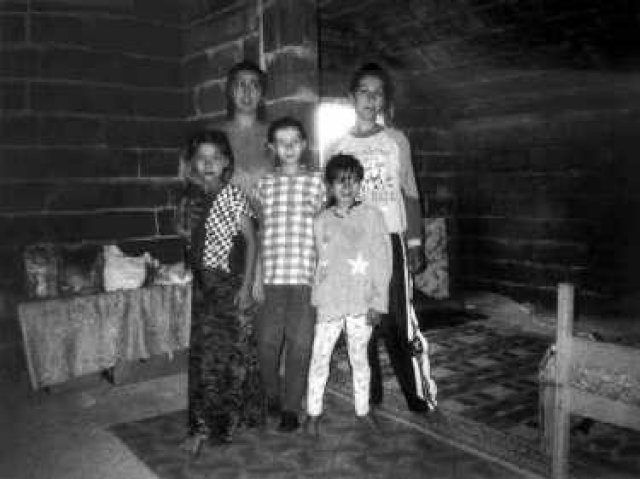 Modrički Lug/Brezik, June 17, 2000: Ms Arifa Muratović with her sister-in-law and their children in the only more-or-less inhabitable room of their house. The Muratović family returned to Modrički Lug from Srnice on April 28, 2000, after spending eight years there as refugees. They found their house not only without any of the furniture that they left behind when fleeing, but also without doors, windows or even the roof, all of which had been stolen during their absence. Ms Modrički complained that they are verbally harassed by local Serbs on a daily basis, on both ethnic and religious grounds, as all Roma in this region are Muslim. The women of the family dare not leave their houses for fear of attack. Now they do not have any water or electricity supply, though they enjoyed them before the war. Both her husband and her father-in-law worked for state firms in Modriča before the war, but now they are all unemployed.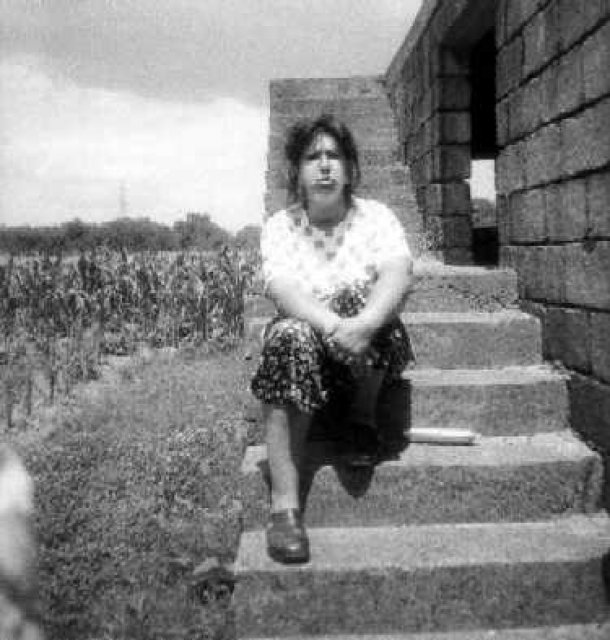 Modriča, June 17, 2000: In the Ahmetovača neighbourhood of Modriča, Ms Sabira Alimanović used the opportunity of the ERRC visit to spend a few moments sitting on the stairs of her own unfinished house, to which she normally has no access. The house is located next to the house occupied by the Serb couple, and they do not let Ms Alimanović approach it. "This is my house, and I cannot even get close it. My brother's house is next door, and the Serbs keep hens and pigs in it," Ms Alimanović told the ERRC. She is also a part of the group that moved back to Modriča from the village of Srnice after the Serb owners of the houses in which the Roma had settled claimed them back.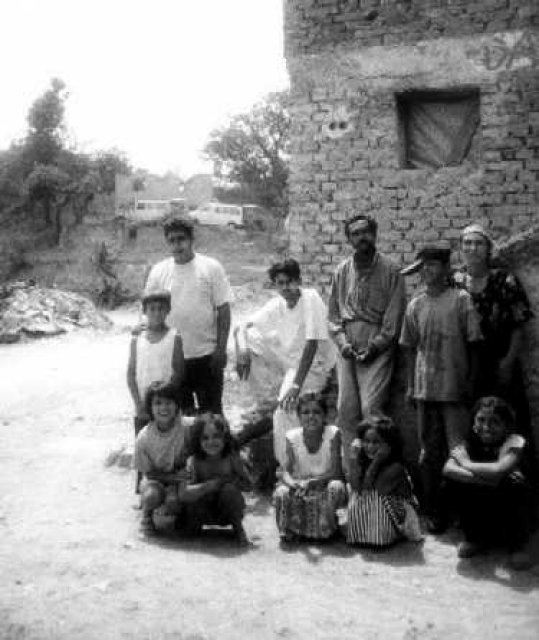 Sarajevo, June 15, 2000: members of the Beriša and Hajrizi families from Lipljan and Podujevo respectively, in Kosovo, now living in the Vrace neighbourhood of Sarajevo, Bosnia. In the background, de-mining teams are at work. The original homes of these families in Kosovo were burnt down, and they now have nowhere to which to return. In July 1999, the families fled Kosovo and attempted to settle in the Dobrinja neighbourhood of Sarajevo, but the police forced them to leave and destroyed their shacks, after which they moved to Vrace. Their extended family numbers around 120 persons, and they are a part of the larger Kosovo Romani community in this neighbourhood, which is estimated to be 500-strong. All of the houses they live in are partly destroyed, and very dilapidated. They were abandoned by their original owners when the area was the front line between the warring parties in the Bosnian war and under severe shelling. The area is heavily mined, and living there is still very dangerous. In cases in which original owners of these houses have returned, the Kosovo Roma have moved into other abandoned houses. Some families have moved several times, deeper into the dangerous area. Only some of the Roma are registered as refugees with the local authorities, due to a lack of documents. They have refused to be accommodated in one of the UNHCR-administered camps in Sarajevo, as they feared attacks by other ethnic groups there, particularly Kosovo Albanians.