Roma Rights 1 2015: In Search of a Contemporary Roma Identity: In Memoriam - Nicolae Gheorghe
03 July 2015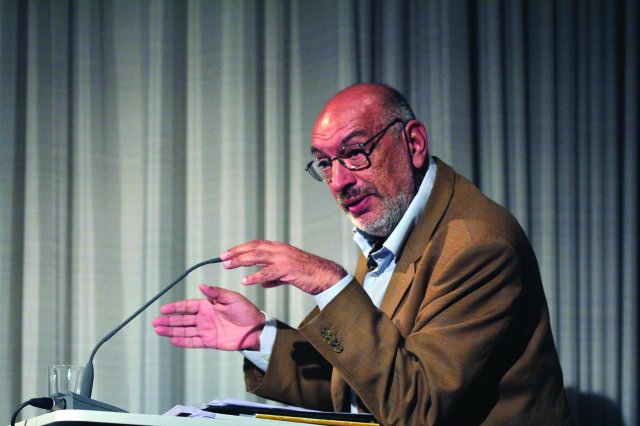 This issue of Roma Rights is a special issue dedicated to the life and work of Nicolae Gheorghe, and was produced under the auspices of guest editor Nicoleta Bitu.
As his colleague and friend Dezideriu Gergely outlines in the introduction, Nicolae Gheorghe was an outstanding driving force in the Roma movement. Among his many achievements he founded Romani CRISS, helped establish the Working Group of Roma Associations in 1998 – 1999, and was head of the Contact Point for Roma and Sinti Issues in the Office of Democratic Institutions and Human Rights at the OSCE. He was an activist and human rights defender, a diplomat and an intellectual.
The ERRC together with Pakiv Europe organised a seminar in 2014, bringing together key thinkers in the Roma movement to discuss the intellectual, academic and political legacy of Nicolae Gheorghe. A report of the seminar is published in this journal. This issue of Roma Rights also includes articles reflecting on the life and work of Nicolae from Thomas Hammarberg, former Council of Europe Commissioner for Human Rights, United States Senator for Maryland Benjamin L. Cardin, founder of the Roma Research Centre at the University of Sorbonne Jean-Pierre Liégeois, and Thomas Acton, Emeritus Professor of Romani Studies at the University of Greenwich. These reflections recount both professional and personal interactions with Nicolae. Further articles reflecting on Nicolae Gheorghe's work and legacy include contributions from Rob Kushen, Jennifer Tanaka, Andrew Ryder and Anna Mirga.
The journal includes an interview conducted by Iulius Rostas – an engaging and thought-provoking dialogue which took place over one week in 2011 and reflects on Nicolae's life and work. The journal reprints two ERRC interviews, from 2001 and 2006.
Roma Rights 1 2015: In Search of a Contemporary Roma Identity: In Memoriam - Nicolae Gheorghe (PDF)