Roma Rights 2, 2009: Multiple Discrimination
27 April 2010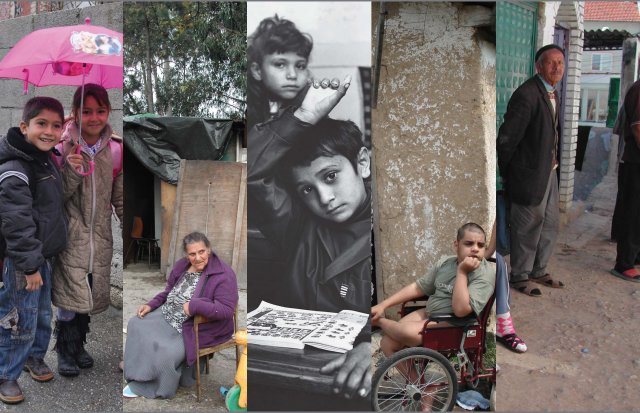 Many international instruments and domestic laws forbid discrimination on a range of grounds. People and human societies are diverse, complex and multi-layered. In most cases, each person bears more than one identity, such as being Roma, a woman, a mother, disabled and so on. There are cases in which a person becomes the victim of a discriminatory practice due to the combination of these different identities. For example, a Romani woman can be denied a job because she is a "woman" and she is "Romani".
This issue of Roma Rights addresses the issue of multiple discrimination, which occurs when a person is subjected to discrimination on more than one ground. It explores the background of the concept, highlights the relevant legislation and showcases individual experiences of multiple discrimination.
Gay Moon, one of the most prominent researchers and authors in the field, and Barbara Bello, discuss the theoretical framework of multiple discrimination and its origins in the academic sphere, underlining that academic work on this issue is very advanced compared to legal practice. Moon suggests that to tackle discrimination and inequality in the 21st century, "the law must find a workable solution to facilitate justice for the whole person". Alexandra Oprea responds to critiques about the dominance of Romani women's issues in Romani gender discourse.
Other contributors use examples from various fields to illustrate the complexities of multiple discrimination. Roman Kuhar presents Slovenian research on multiple discrimination experienced by various groups, including Roma; Sara Giménez Giménez and Fernando Rey Martinéz analyse a European Court of Human Rights judgment about the discriminatory denial of pension rights to a Spanish Romani woman due to traditional marriage practices; Angel Getsov discusses the challenges facing aged Bulgarian Roma vis-à-vis social security.
This issue also features an interview with Thomas Hammarberg, Council of Europe Commissioner for Human Rights, on tackling multiple discrimination. ERRC Research Coordinator Djordje Jovanovic provides one of the highlights of this journal, vividly illustrating the challenges he personally experienced as a gay Romani man, from his own community and from non-Roma. As his narrative demonstrates, the fight against multiple discrimination is often not a legal struggle, but a personal one.
Download Roma Rights 2, 2009: Multiple Discrimination (PDF)