Roma Rights 2011: Funding Roma Rights: Challenges and Prospects
05 October 2012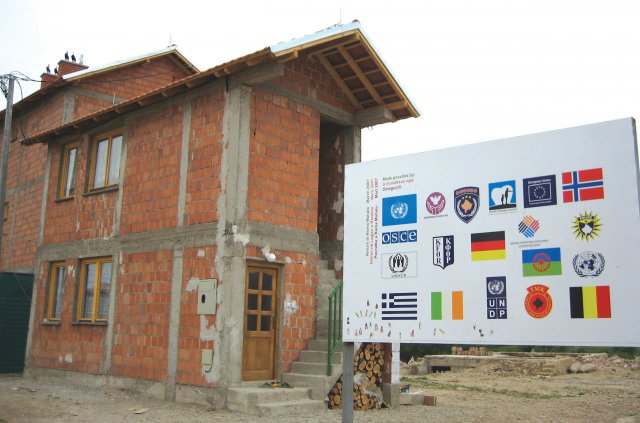 The latest issue of Roma Rights, the journal of the European Roma Rights Centre, is available online now. This issue is dedicated to funding.
Will Guy examines the lessons learned (or not) from EU PHARE funding, the original funding available to help accession countries get ready to join the EU. He argues that the problems identified during the accessions of the last decade have not been resolved, and the European Commission has not intervened directly enough. Countries are consistently unwilling to use the funds or do not use it in the right ways, and the future for Roma inclusion will be limited unless this changes.
The Fundación Secretariado Gitano (FSG) looks at EU Structural Funds and how they are being used for Roma in the current programming period (2007-2013). FSG has found that there are more programmes targeting Roma than previously and has some recommendations for administering Structural Funds in the future.
Mihai Surdu moves away from EU funding and examines some of the less discussed funding issues around Roma inclusion in education. The difficulties for Roma in accessing education have been widely considered from the point of view of discrimination and segregation. But Mihai looks in detail at the economic drivers that impact the decisions made by Romani parents in relation to the education of their children and the achievement of their full potential. He also explores some lessons from research by the Roma Education Fund in relation to Conditional Cash Transfers and how to use these as an educational incentive, not a yard stick to be used as punishment.
The funding landscape for NGOs in the field of Roma Rights has changed significantly over the last few years. We spoke to representatives from a number of organisations about their key funding challenges and what the future holds. The results are perhaps unsurprising. Organisations working in Roma rights, as in many other fields, are held back by restrictive, programme-focused funding, which is not always suited to long-term strategic work.
We also highlight some of our work on housing and evictions, human rights training with a gender perspective and the ongoing saga of the DH judgment and its lack of implementation in the Czech Republic. As ever, we welcome your comments and feedback.
Roma Rights 2011: Funding Roma Rights (PDF)