Gender, Ethnicity and Activism; the miracle is when we don't give up
By Anna Daróczi, Angéla Kóczé, Jelena Jovanovic, Sarah Cemlyn, Violeta Vajda, Vera Kurtić, Alina Serban, Lisa Smith
This paper featured in the Journal of Poverty and Social Justice (Roma in a Time of Paradigm Shift and Chaos – see below) explores key aspirations, challenges and achievements of Romani women's activism through in-depth interviews with four leading activists in different European countries, Hungary, Romania, Serbia and UK. The authorial collective of majority Roma and two non-Roma reflected continuously on their own positionalities and identities in the project.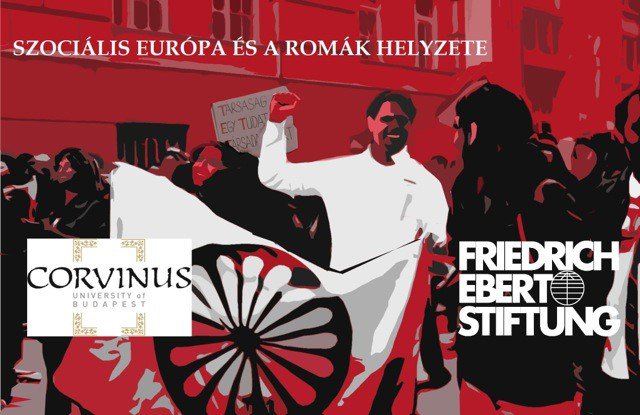 The theoretical underpinning is black feminist standpoint theory, critical race theory, and a critique of the neoliberal system. The economic and political positions determined by the system of neoliberalism, combined with the effects of power relations pertaining to race/ethnicity, gender and other social, economic and political positions, serve as major obstacles/enablers to Romani women's empowerment and fulfillment.
Currently neoliberalism is an omnipresent feature that shapes and pervades all our lives. Characterised mainly by marketisation, financial and trade deregulation, privatisation of public resources, and withdrawal of state welfare protection, the vagaries of neoliberalism have been excruciating and paradoxical, especially for certain groups of people – a notable example is the European Romani population. In the UK, although discrimination against Romani/Traveller groups dates back decades, it has entwined with the multiple tentacles of neoliberalism and austerity, for example through privatisation and cuts to educational support services.
In Central and Eastern Europe, neoliberalism paradoxically offered some political possibilities for Romani women because related development policies were justified as based on empowering women and reducing poverty. However, contrary arguments emerged that those tailored policies, for instance gendered development projects, simply expanded access to certain types of labour market that promoted women in new forms of subservience as workers, consumers and debtors while substantive economic policies that really addressed poverty were ignored. The economic crisis of the neoliberal system and accompanying austerity measures were correlated with significant rises in violence against women and disadvantaged ethnic groups.
The activist interviews revealed insights into the personal and cultural origins of activism and how early experiences of racial discrimination, patriarchy, Roma rights activism and feminist resistance shaped their personal and political identities and commitment. Diverse activist origins converged in activism being felt as something that Romani women cannot avoid or leave behind because of the gravity of injustices, which are not being dismantled by others. Their passionate and inspiring endeavours ranged through arts and drama, policy advocacy, network mobilisation and autonomous, self-directed higher education projects.
Activists experienced huge barriers from majority society hostility, lack of funding and of control over funding agendas, failure of governments to listen or respond, isolation and the pressure to achieve which is itself reflective of the individualised, entrerprise culture fostered by neo-liberalism. Support within the wider Romani movement was not always forthcoming, with some male activists claiming that advocating for Romani women's rights was dismantling the movement.
Solidarity from other Romani women was very significant in making resistance to oppression possible, supporting others in pioneering change and generating national and international women's and LGBT networks. However given the isolation some experienced, the absence of such solidarity could be undermining. Operating within the oppressive neo-liberal system meant opportunities of time, energy and knowledge to mobilise solidarity networks were highly valued but sometimes scarce.
Patronising and unreflective attitudes from apparently sympathetic non-Roma could compound difficulties. Conversely some non-Roma allies had demonstrated a capacity to respect the specific thinking of Romani women, fully support their paradigm-changing work and a willingness to name oppression that supported activists' energy and vision, including exposing the working of 'invisible power', a concept which describes how social processes create and perpetuate inequality by shaping the boundaries of what is felt to be acceptable, normal or possible.
As agents of change, Romani women require but are regularly deprived of safe places where they can both conceptualise and search for solutions for the many oppressions they face, in order to challenge injustices and break the barriers of hostility, oppression and austerity. However the paper offers powerful examples of how individual and collective dreams open vistas and generate change against the odds. Their experience highlights the central value of collective networks, supportive listening, reflection to turn shared experiences of marginalised identity into a powerful momentum for change, and the value of working across identities in intersectional and international solidarity to address the challenges of not only minority Romani women but also other disadvantaged, discriminated and oppressed groups. The paper's title perfectly sums up the whole issue: "the miracle is when we don't give up".
Join the debate! Roma for a New Social Europe - in a conference and seminar (Budapest April 19/20) exploring the politics of redistribution, egalitarianism and grassroots activism for the Roma and other communities in a time of crisis. This event is a dialogue and conversation between the Roma community, activists, practitioners and researchers aiming to inspire new directions for a Social Europe and a search for solutions and change.
Learn more about the event at this link: https://www.facebook.com/events/282689112266473/
Registration: https://docs.google.com/forms/d/e/1FAIpQLSf3g3pXRUhZ2kJwZhfXuZnQEOBYK37wwgVsvh8pSRytOtUQxw/formResponse
Themed Section: Roma in a Time of Paradigm Shift and Chaos
Introduction: Roma in a time of paradigm shift and chaos
pp. 51-57(7)
Author: Matache, Margareta
Roma and a Social Europe: the role of redistribution, intervention and emancipatory politics
pp. 59-75(17)
Authors: Ryder, Andrew Richard; Taba, Marius
Gender, ethnicity and activism: 'the miracle is when we don't give up...'
pp. 77-94(18)
Authors: Daróczi Anna; Kóczé Angéla; Jovanovic Jelena; Cemlyn Sarah Judith; Vajda Violeta; Kurtić Vera; Serban Alina; Smith Lisa
Blame and fear: Roma in the UK in a changing Europe
pp. 95-112(18)
Authors: Richardson Joanna; Codona Janie
Policy and Practice
EU policy and Roma integration (2010–14)
pp. 113-126(14)
Author: Andor László
http://www.ingentaconnect.com/content/tpp/jpsj/2018/00000026/00000001
Gender, Nemzetiség és Aktivizmus; a csoda az, ha nem adjuk fel
Ez az irat, ami a Szegénység és Társadalmi Igazságosság folyóiratában jelent meg, a roma nők aktivizmusának törekvéseit, kihívásait és eredményeit hivatott feltárni azokon a mélyinterjúkon keresztül, amiket négy vezető aktivista adott Európa különböző országaiban, beleértve Magyarországot, Romániát, Szerbiát és az Egyesült Királyságot. A nagyrészt romákból, illetve két nem romából álló szerzői kollektíva tagjai folyamatosan reflektáltak a saját helyzetükre és identitásukra a projekt alatt.
Az elméleti alátámasztást a fekete feminista álláspont elmélet, a kritikai rasszelmélet és a neoliberális rendszer kritikája nyújtja. A neoliberális rendszer által determinált gazdasági és politikai pozíciók, egybevetve a faji/etnikai, gender, társadalmi, gazdasági és politikai pozíciók erőviszonyainak hatásaival, szolgálnak a roma nők empowerment ("felhatalmazási") folyamatában és kiteljesedésében a legnagyobb akadályként, és egyben a legnagyobb erőként.
A neoliberalizmus jelenleg mindannyiunk életét átjárja és formálja. A neoliberalizmust leginkább a piacosítás, a pénzügy és a kereskedelem területén való szabályzat-mentesítés, a nyilvános források privatizációja, illetve az állami jóléti védelem megvonása jellemzi, mely rendszer szeszélyességei kínzóak és ellentmondásosak, különösképpen bizonyos embercsoportok számára – melyekből az európai roma közösség egy kiemelkedő példa. Noha az Egyesült Királyságban a roma és utazó csoportok ellen irányuló diszkrimináció évtizedekre nyúlik vissza, a diszkrimináció - például a privatizáción és az oktatást támogató szolgáltatások csökkentésén keresztül- összefonódott a neoliberalizmus és a megszorító intézkedések csápjaival.
Közép és Kelet Európában a neoliberalizmus paradox módon politikai lehetőséget nyújtott néhány roma nőnek, mivel az ezzel kapcsolatos rendelkezéseket a nők megerősítésére és a szegénység csökkentésére alapozva igazolták. Mindemellett azonban ellenérvek is felmerültek ezen kreált intézkedések, mint például a társadalmi nemeken alapuló fejlesztési projektek ellen, amik csupán kiterjesztik a hozzáférést a munkaerő piac bizonyos típusaihoz, amelyek a nők új alárendeltségi formáit támogatják, mint dolgozók, fogyasztók és adósok, míg a lényegi gazdasági intézkedéseket, amiknek valójában a szegénység felszámolása a célja, figyelmen kívül hagyták. A neoliberális rendszer gazdasági válsága és az ehhez kapcsolódó megszorító intézkedések összefüggésbe hozhatók a nők és a hátrányos helyzetű etnikai csoportok ellen irányuló erőszak jelentős növekedéséhez.
Az aktivisták interjúi betekintést nyújtottak az aktivizmusuk személyes és kulturális eredeteibe és abba, hogy hogyan formálta a faji megkülönböztetés, a patriarchátus, a roma jogaktivizmus illetve a feminista ellenállás korai megtapasztalása a személyes és politikai identitásukat és elkötelezettségüket. A változatos aktivista háttér, ami aktivizmussá formálódott, egy elengedhetetlennek tűnő jellegzetesség, amit a roma nők nem tudnak elkerülni, vagy hátra hagyni az őket ért igazságtalanságok súlya miatt, amiket mások nem tudnak lerombolni. Az ő szenvedélyes és inspiráló törekvéseik a művészettől és drámától kezdve az érdekképviseleten és kapcsolati hálók mozgósításán keresztül egészen az autonóm, saját irányítás alatt álló felsőoktatási projektekig terjed.
Az aktivisták hatalmas akadályokat tapasztaltak meg a többségi társadalom ellenségessége, az anyagi támogatás hiányossága, és az anyagi támogatásokról hozott döntések fölött gyakorolt hatalom, a kormányok hallgatásban vagy válaszadásban történő sikertelensége, az elszigeteltség és a teljesítmény felé való nyomás által, ami már önmagában is reflektál a neoliberalizmus által táplált individualizált, befektetői kultúrára. A támogatás a roma mozgalom szélesebb körein belül szintén nem volt mindig készséges. Néhány férfi aktivista azt állítja, hogy a roma nők jogainak támogatása romboló hatással bír a mozgalom egészét figyelembe véve.
A roma nők szolidaritása több mint jelentős volt az elnyomással szembeni ellenállás lehetővé tételében, ami a változások úttörőit, illetve országos és nemzetközi nő és LMBT hálózatok létrehozását támogatta. Figyelembe véve a sokak által megtapasztalt elszigeteltséget, az ilyen mértékű szolidaritás hiánya aláaknázhatná a mozgalmat. Az elnyomó neoliberális rendszeren belül való működés az idő, energia és a szolidaritás hálózatainak mobilizálásához szükséges tudás lehetőségével szolgált, amik ugyan nagy értékkel bírnak, mégis gyakran kevésnek bizonyulnak.
A kétségkívül szimpatizáns nem roma emberek megfontolatlan és oltalmazó hozzáállása is nehézségeket generálhat. Ennek ellenére számos nem roma szövetséges bizonyította azt, hogy tiszteletben tartja a roma nők sajátos gondolkodásmódját, teljesmértékben támogatja a paradigma váltó munkájukat és hajlandóságot mutat arra, hogy megnevezze az elnyomást, ami az aktivisták energiáját és vízióját táplálja, beleértve a "láthatatlan erő" munkájának feltárását is, mely fogalom azt hivatott leírni, hogy bizonyos társadalmi folyamatok hogyan alkotják és tartják fenn az egyenlőtlenséget az által, hogy határokat formálnak arról, hogy mi érződik elfogadhatónak, normálisnak, vagy lehetségesnek.
Mint a változás képviselői, a roma nőknek ugyan szüksége van rá, mégis folyamatosan megfosztják őket olyan biztonságos terektől, ahol mind megfogalmazhatják, mind megoldásokat kereshetnek az elnyomás számos formáira, amivel szembesülniük kell, annak érdekében, hogy kétségbe vonhassák az egyenlőtlenségeket és megtörhessék az ellenségesség, az elnyomás és a megszorítások akadályait. Ez az irat erőteljes példákat mutat be arra, hogyan képesek az egyéni és kollektív álmok új lehetőségek feltárására és a változás létrehozására a rossz kilátások ellenére. Az ő példáik kiemelik kollektív hálózatok központi értékének, illetve a támogatói meghallgatás és a reflektálás fontosságát abban a folyamatban, amely a marginalizált identitás közös megtapasztalását a változás egy fontos momentumává varázsolja, és az identitásokon keresztül történő interszekcionális és nemzetközi szolidaritási munka értékét, ami nem csak a roma nőket érő kihívásokat vonja kérdőre, hanem a más hátrányoshelyzetű, diszkriminált és elnyomott csoportokét is. Az irat címe tehát tökéletesen összefoglalja a probléma egészét: "a csoda az, ha nem adjuk fel".
Csatlakozz a vitához! Romák az Új Szociális Európáért
Egy konferencia és szeminárium keretén belül (Budapest, április 19-20) felfedezvén az újraelosztást, egalitarizmust és a grassroots aktivizmust a roma és más közösségekért a krízis idején. Ez az esemény egy dialógus és párbeszéd a roma közösség, az aktivisták, a praktizálók és a kutatók között, azzal a céllal, hogy új irányokat inspiráljon a Szociális Európához, megoldásokat és változást keresvén.
Tudj meg többet az eseményről a következő linken: https://www.facebook.com/events/282689112266473/
Registration
https://docs.google.com/forms/d/e/1FAIpQLSf3g3pXRUhZ2kJwZhfXuZnQEOBYK37wwgVsvh8pSRytOtUQxw/formResponse
A konferencia elindít egy különleges témájú részt a "Poverty and Social Justice" című folyóiratban, ami most gyors elérésű formában is megtalálható:
Themed Section: Roma in a Time of Paradigm Shift and Chaos
Introduction: Roma in a time of paradigm shift and chaos
pp. 51-57(7)
Author: Matache, Margareta
Roma and a Social Europe: the role of redistribution, intervention and emancipatory politics
pp. 59-75(17)
Authors: Ryder, Andrew Richard; Taba, Marius
Gender, ethnicity and activism: 'the miracle is when we don't give up...'
pp. 77-94(18)
Authors: Daróczi Anna; Kóczé Angéla; Jovanovic Jelena; Cemlyn Sarah Judith; Vajda Violeta; Kurtić Vera; Serban Alina; Smith Lisa
Blame and fear: Roma in the UK in a changing Europe
pp. 95-112(18)
Authors: Richardson Joanna; Codona Janie
Policy and Practice
EU policy and Roma integration (2010–14)
pp. 113-126(14)
Author: Andor László
http://www.ingentaconnect.com/content/tpp/jpsj/2018/00000026/00000001