Roma in France Face Multiple Evictions
08 March 2013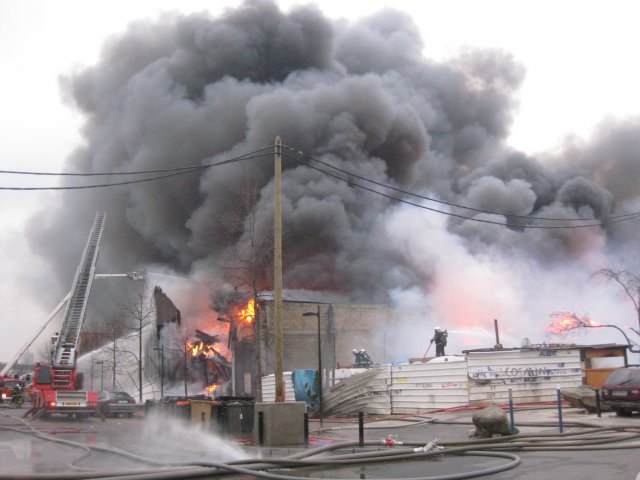 Budapest, 8 March 2013: Roma from Aubervilliers have faced multiple evictions, with disproportionate use of police force, after their settlement was burned down last month. The European Roma Rights Centre and Médecins du Monde sent a letter to French authorities asking them to provide assistance for the families.
Around 300 Roma were living in Aubervilliers until their settlement was destroyed by fire on 22 February. Around 50 members of the community, including 15 children, took up emergency accommodation in a school, organised by the prefecture and Red Cross. This temporary accommodation was available for just four nights, and Romani people were forced to go back onto the street, despite the extreme winter weather conditions.
On Tuesday 26 February, some of the Romani individuals started to build new shacks on vacant land in Saint Denis. On 28 February local police started to evict the families, even though they had been present on the land for more than 48 hours, and despite intervention from the families' lawyer to the police chief of Saint Denis. In France an eviction of a squat or settlement should only take place with a court order once inhabitants have been there for more than 48 hours, and Médecins du Monde provided testimony that this was the case.
According to eye witnesses, police used disproportionate force against Romani individuals during the evictions: one police officer dragged a Romani woman along the floor while she was holding on to her tent, and pushed children away.
The same 50 people settled in Noisy Le Sec approximately 10 km away from Saint Denis, on 1 March but were evicted again on 3 March.
French authorities should make a social assessment before any eviction, according to a bylaw passed last year. This would allow authorities to identify adequate and sustainable solutions and prevent multiple evictions of precarious communities. To date, forced evictions of Roma in France have continued, and authorities are still not finding sustainable housing solutions for all.
This letter is also available in French.
For more information, contact:
Sinan Gökçen
Media and Communications Officer
European Roma Rights Centre
sinan.gokcen@errc.org
+36.30.500.1324