Antigypsyism: we need to talk about policing
18 September 2018
It's high time to examine the issue of racist policing when measuring progress made on Roma inclusion in Europe. National Roma Integration Strategies won't amount to much if police can beat you black and blue, raid your home and smash what you own, without care or consequence. Taking stock of progress made has yet to take stock of the damage done by a culture of police impunity. If Roma inclusion is to mean anything, right now or post-2020, human rights must come first, and police forces must be held accountable for antigypsyism, Europe's so-called "last form of acceptable racism".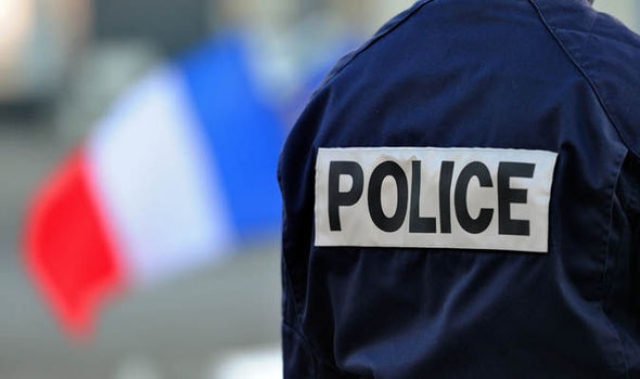 Week in, week out, we get reports of police misconduct concerning Roma: testimonies of collusion between law enforcement and far-right paramilitaries; ethnic profiling and over-policing in one district, and under-policing by deliberate failures "to serve and protest" in another; mass raids on Romani neighbourhoods; and serious injuries even deaths resulting from beatings in custody or during arrest.
The most absurd illustration of how racism perverts the course of justice came appropriately from Slovakia. Romani victims, who were beaten and injured, testified as witnesses to the extreme police violence in a notorious mass raid, ended up charged with perjury. The prosecutor attributed alleged irregularities in their testimonies to their "Roma mentality", which according to expert opinion, is characterised by "low trustworthiness, a propensity to lie and emotional instability". Below is just a sample from ERRC files of what Roma endure at the hands of law enforcement:
Ukraine, June 2018: Following a spate of pogrom-style attacks on Roma camps by neo-nazi gangs that claimed the life of one Rom and left many more injured, the ERRC and National Roma Centre took legal action against the Ukrainian National Police for failing to protect Roma, as evidence emerged of collusion between the authorities and self-styled vigilantes such as the fascist gang C14.
Bulgaria, February 2018: In the town of Ihtiman, a 64-year-old-man died after being roughed up in his own home by police during a raid on the Roma neighbourhood. The family said that when they demanded the police call an ambulance, they simply grinned and left. The far-right Deputy Prime Minister for Public Order and Security, Krasimir Karakachanov denied any police wrongdoing and condemned human rights organizations for previous litigation and advocacy surrounding police brutality which he claimed "demotivates" police forces. For more see: https://bit.ly/2QFGuZ3
Slovakia, January 2018: Based on evidence collected over recent years, ERRC initiated legal action against the Slovak Ministry of Interior over discriminatory policing, including ethnic profiling and Roma-targeted police raids. The ERRC found Code-Action 100 police raids target socially excluded Roma neighbourhoods, and involve excessive violence against Roma.
Slovakia, December 2017: The UN Committee on the Elimination of Racial Discrimination expressed its serious concern at the numerous reports of excessive use of force and ill-treatment, including verbal and physical abuse, by law enforcement officers against Roma; raids carried out without warrants, leaving many Roma injured including children and elderly people, and complaints and investigations against police officers, dismissed and suspended.
Hungary, November 2017: European Court victory for Romani victim of police abuse in Hungary: The European Court of Human Rights ruled in favour of a Romani man who was the victim of police brutality in 2010 in Hungary. During his four-hour ordeal, one police officer told him it wouldn't matter if he died as a result of the torture, it would just mean "one less Gypsy". For more on this case: http://bit.ly/2BayzKy.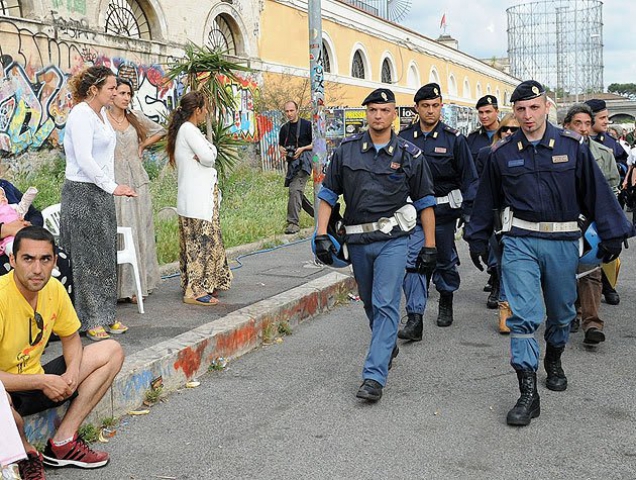 Romania, October 2017: Police shot dead a Romani man who was collecting firewood in a forest in Mureş County. According to an official statement, police and foresters were in pursuit of persons "identified as being of Roma ethnicity" who were stealing wood from the forest: "In attempting to apprehend them, police officers had to use their weapons. Under these circumstances a person was injured who subsequently died."
Serbia, May 2017: ERRC provided legal representation to a couple who suffered a terrifying ordeal at the hands of Serbian police. Detained for thirteen hours, they were denied access to a lawyer, threatened with imprisonment and told that their children would be immediately taken to an orphanage. The officers racially abused the man, slapped and kicked him repeatedly, partially suffocated him and cocked a gun at him and repeatedly threatened to shoot or electrocute him if he refused to sign a confession. For more on this case: http://bit.ly/2qUKknI.
Slovakia, May 2017: The ERRC released a video showing Slovak police officers indiscriminately beating Romani men women and children in the streets of Zborov, Slovakia. Police temporarily blocked an ambulance from entering the neighbourhood. Witnesses who filmed the violence were visited by police officers later that evening and told to delete any footage. For more on this incident see: http://bit.ly/2qkjv7H.
Bulgaria, April 2017: Moments after a Romani father and son from the village of Bohot in Pleven, parked their car to collect kindling in a nearby wood, they were surrounded by a group of local police officers. The police ordered them to lie on the ground, then proceeded to beat them with batons and repeatedly kick them. The son survived this brutal assault, sustaining serious injuries, but his father, who had a heart condition and a pacemaker fitted, died at the scene of this ferocious assault. For more see: https://bit.ly/2OyKb1e
France, March 2017: French Traveller Angelo Garand shot dead by heavily armed GIGN (Groupe d'intervention de la Gendarmerie nationale). The state prosecutor asserted that the lethal response was justified, because Garand posed a danger to the police and resisted arrest. Garand's sisters repudiated this assertion and stated "Angelo would never have thrown himself on three members of the GIGN. He may not have been an angel, but he was not suicidal."
This is just a snapshot, there is so much more going back over twenty years of ERRC cases. While the EU Framework and the Decade of Roma Inclusion before it prioritized social integration there was no mention of police brutality and little to say about access to justice. However, the OSCE has repeatedly raised the issue of accountable policing and Roma, has documented the abuses, highlighted the good practices, delivered trainings, and issued scores of recommendations and communications over the last quarter century.
But we ain't where we ought to be - now in 2018, the growing volume of evidence points instead to the resilience of anti-Roma racism within police forces right across Europe, where the failure to 'serve and protect' without prejudice would seem to be the rule rather than the exception. As one Romani woman told an ERRC activist in the aftermath of a neo-fascist attack on her camp in Ukraine: "I don't trust the police. The next day I saw the police officer drinking coffee with one of the guys who attacked our camp. One of the guys who attacked us threatened to find us even if we went underground should we dare to complain".