Policing Travellers in Ireland: new study finds little trust in the system and calls for explicit ban on racial profiling
11 July 2022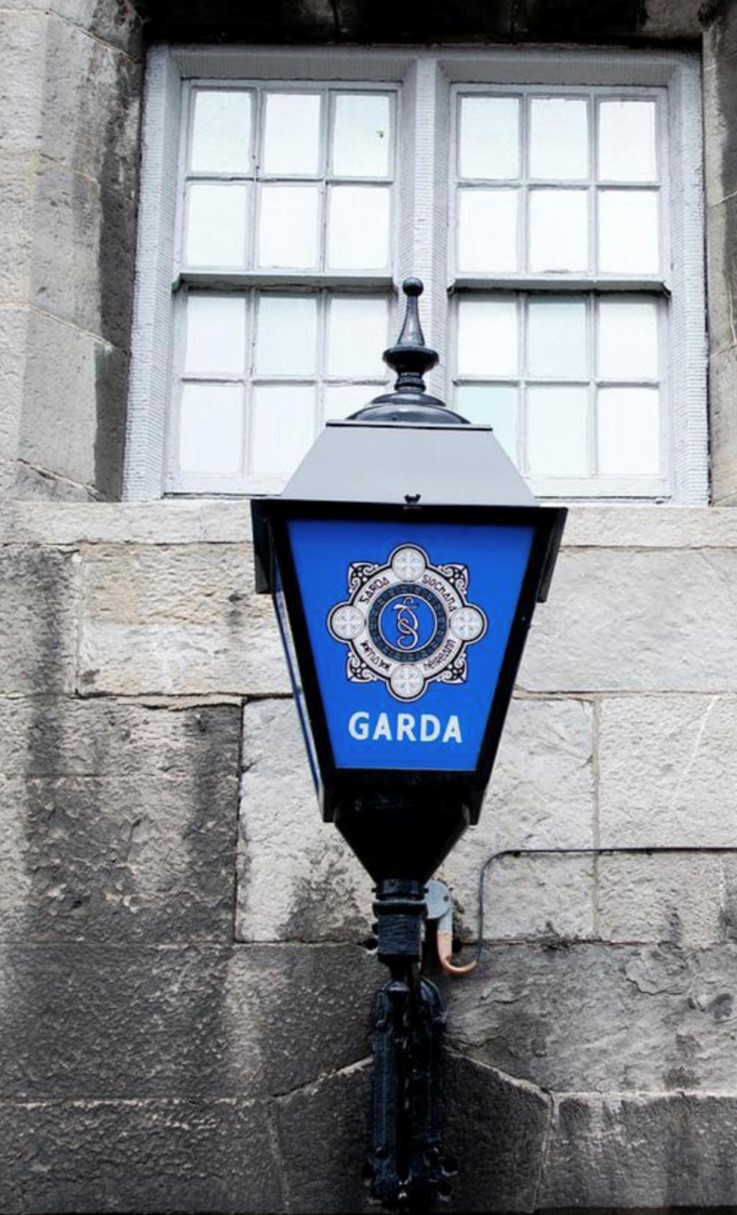 Out for a walk, just taking a break from a college assignment, Irish Traveller Patrick McCann was stopped, searched and harassed by Gardaí (Irish police). When he refused the police officers' demand to take his shoes off in the street, they became aggressive and intimidating. The Gardaí grabbed him, handcuffed him, and took him to a police station, where he was put in a cell and strip-searched. As he told Kitty Holland from the Irish Times:
"I'm used to that kind of thing, so I thought that would be it. But they kept me there for about two or three hours in the cell. Then they said I could go. And when I went to the front desk to get my belongings, they gave me a charge sheet for a breach of the peace."
Despite official denials, ethnic profiling of Travellers by law enforcement is all too common. Senator Eileen Flynn, the first and only Traveller member of the Oireachtas (National Parliament), told The Irish Times she had been stopped several times by Gardaí before she became a senator.
'Justice is not seen to be done'
A newly published report which has revealed the depth of Travellers' mistrust in the Irish criminal justice system, calls for an an explicit ban on racial profiling by police. According to the authors of the report, Irish Travellers' Access to Justice, the roots of this mistrust lie in fears of wrongful arrest, excessive use of force, wrongful conviction, disproportionately high sentences, and wrongful imprisonment, that frame the way Travellers experience the criminal justice system.
According to Dr Sindy Joyce from the Department of Sociology, University of Limerick, the first Irish Traveller member of the Irish President's Council of State, and one of the principle authors of the research: "Justice is not seen to be done in Irish courtrooms by members of the Traveller community." She stated that the results of this research will come as no surprise to Travellers, "whose experiences and perceptions of the criminal justice process are unequivocally linked to both their identity as a historically traditionally nomadic community, and their present day status as a racialised indigenous ethnic group in Irish society."
'Travellers are simultaneously over-policed as suspects and under-policed as victims'
In her foreword, Sinéad Gibney, Chief Commissioner, Irish Human Rights and Equality Commission, described sections of the report as "incredibly distressing … with multiple examples of trauma experienced by the Travelling community." She stated that the report reveals how the deeply problematic relationship between Travellers and criminal justice institutions is informed by "practices from both judges and gardaí which are grounded and founded in institutional racism."
Another of the authors, Professor Jennifer Schweppe said: "Our research shows that Travellers are simultaneously over-policed as suspects and under-policed as victims." This echoes key findings in ERRC's own reports on Roma, justice and policing, Justice Denied and Brutal and Bigoted. Across Europe, at every stage of criminal proceedings, from arrest until sentencing, Romani defendants face systemic racism that skews outcomes against them, and there exists a culture of impunity when it comes to police brutality against Roma. Institutional racism is embedded inside systems that deliver the very opposite of justice.
Key findings from the Irish Travellers' Access to Justice report include the following:
Ethnic profiling
When asked about the last time they were stopped by a garda 59% stated that they believed they were stopped because they are a Traveller. In the context of police stop and search, Travellers recounted experiences of harassment, degrading treatment and provocation with Gardaí deliberately escalating conflict.
Victims of crime
83% of Travellers who reported a crime to the Gardaí said that their report was not taken seriously; and 67% of them said that the garda who took the report of their crime did not treat them respectfully.
Of those who chose not to report a crime that they experienced, 87% stated that they did not believe that the Gardaí would do anything; and 63% cited a lack of trust in the Gardaí as reasons for not reporting.
Complaints
16% shared a negative experience that they had had with a judge in the five years prior to the survey. Of those, 93% stated that no complaint was made.
55% shared a negative experience about Gardaí. Of those 35% stated that a complaint was made about the experience. 63% stated that no complaint was made.
Fear of retaliation was a key reason provided for not making a complaint; other stated reasons for not doing so include the belief that nothing would come of it as well as a lack of awareness of how to make a complaint.
'People in powerful positions need to start answering questions'
Professor Schweppe declared that "Some of the findings of this report are disgraceful and some people in powerful positions need to start answering questions, particularly around raids on homes, the repeated denials the State makes that racial profiling happens. It is happening. I think the judiciary as a whole needs to take a very careful look at institutional practices towards Travellers in court."
The report calls for introducing an ethnic identifier throughout the criminal process from the point of reporting to the point of sentencing, including entry and search of homes and stops and searches which must be recorded. The resultant disaggregated equality data should be available to independent researchers and inform annual reporting on ethnic minorities in the criminal process.
Similar to recommendations in other EU states concerning police brutality and injustice against Roma and other racialised minorities, this Irish report also calls for a robust and effective independent complaints body operating across the criminal legal process and staffed by a dedicated team of investigators, able to accept and respond to complaints regarding any criminal justice agency.

The report by Sindy Joyce, Olive O'Reilly, Margaret O'Brien, David Joyce, Jennifer Schweppe and Amanda Haynes, Irish Travellers' Access to Justice (European Centre for the Study of Hate, University of Limerick 2022) can be found here.