This time, it's really time to go Robert Fico!
13 September 2019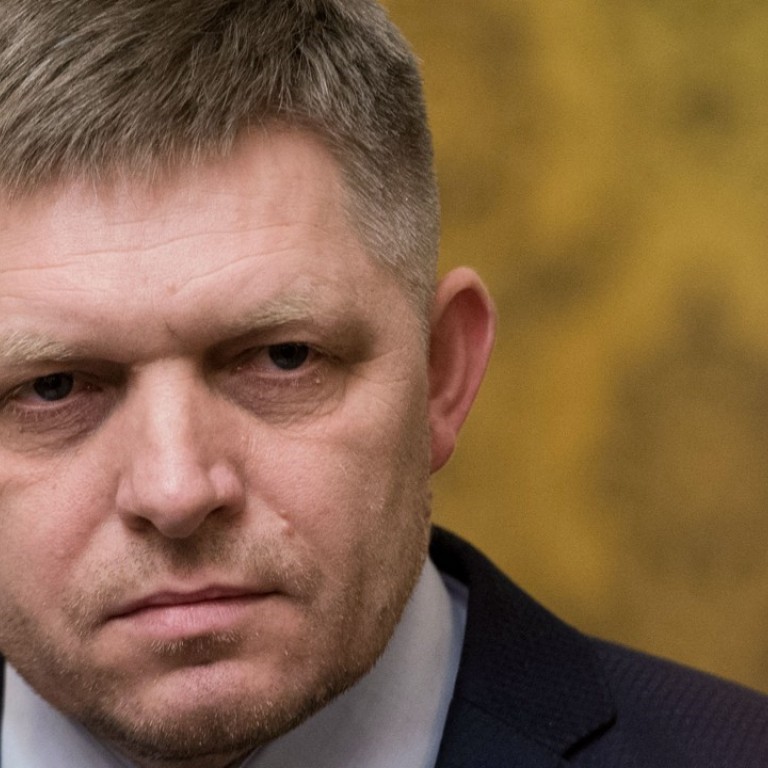 Robert Fico's latest anti-Roma racist rant hit the headlines in Slovakia, but Fico acting the bigot is more or less par for the course and hardly ranks as news. What is different this time round, and what's certainly news are the public reactions and condemnation from leading politicians including the Prime Minister, and the fact that Fico, who is still chairman of the SMER party, now faces investigation by the National Criminal Agency (NAKA). After more than a decade as the dominant force in Slovak politics, is Fico finally a man out of place and out of time in a shifting Slovakia?
Fico's defence of the indefensible
Following last week's Supreme Court conviction of far-right deputy Milan Mazurek for hate speech, former PM Robert Fico went on Facebook on September 6, to defend the disgraced politician: "Milan Mazurek only said what nearly the whole nation thinks." Fico went on to suggest Mazurek's conviction and consequent exclusion from parliament was media-driven. He then added, "Should I now be afraid to say that I support the police in their hard interventions in the Roma settlements, as in Moldava nad Bodvou? Should I be afraid to say that a portion of the Roma abuse the social system?"
Prime Minister Peter Pellgrini condemned Fico's claim that the Slovak people agree with Mazurek as dangerous – "I will have to ask the President if this is a new doctrine of our party" – and said that politicians cannot encourage racism. Pellgrini welcomed Mazurek's exclusion from parliament, and described the court's decision "as a serious warning that hatred cannot be verbally spread". He further added "I cannot identify with or accept (Fico's) statements that a person who was lawfully convicted should not have been actually convicted."
Government Plenipotentiary for Roma Communities, Abel Ravasz, condemned Fico's anti-Roma rhetoric as "undemocratic, unethical and dangerous". In the face of Fico's provocation to "stir up national passions", Ravasz called for calm: "Let us act as responsible politicians, worthy of the 21st century and democratic Slovakia."
Fico's resignation as Prime Minister last March marked an abrupt end to a long career as Slovakia's preeminent politician. Fico, who served as prime minister for 10 of the last 12 years, was forced to step down amidst the political crisis, mass protests and deep public anger directed at him in the wake of the assassination of investigative journalist Jan Kuciak and his partner, Martina Kušnírová. The flailing Fico even accused the former President Kiska of colluding with George Soros to bring down his government after the president said in a public broadcast: "A large number of people are convinced that this tragedy in many ways reflects Slovak reality in general."
Catalogue of bigotry
Fico is no stranger to controversies that put him totally at odds with social democratic values: in 2015, due to his anti-immigrant rhetoric and opposition to plans to tackle the refugee crisis, S&D Group President Gianni Pittella called for SMER to be expelled from the European Parliamentary Group. Fico had stated that "given that Slovakia is a country where the Catholic Church dominates [...] we cannot tolerate an influx of 300,000 to 400,000 Muslim immigrants who would start building mosques all over the place." He went on to say Slovakia was "incapable of integrating the Roma. But still we pretend that we are able to integrate someone from Eritrea or someone from a completely different religion with different traditions".
Fico has never held back on anti-Roma prejudice. As far back as 2001 he said, "The great mass of Roma want to just lie in bed on social support and family benefit. These people have discovered that, because of family benefit, it is advantageous to have children." So, it was completely in character when more than a decade later in 2013, Fico indulged in a decidedly odd but very telling rant against what he termed 'minority rights extortion' by holders of minority opinions, ethnic minorities, the Roma, and people of a different orientation:
"We did not establish our independent state to give preferential treatment to minorities, however much we appreciate them, but to privilege the Slovak nation-state in particular … It is a curious situation when minority problems are being intentionally foregrounded everywhere to the detriment of the Slovak nation-state. It's as if there are no Slovak men and women living in Slovakia."
For years under Fico's watch, school segregation of Roma pupils remained endemic, prompting the European Commission to launch infringement proceedings against Slovakia; mass evictions and demolition of Romani settlements on environmental grounds have long been routine; law enforcement officers still brutalise Roma without restraint in a climate of seeming impunity; and to cap it all in this deeply segregated country, Fico and his ministers regularly made pejorative and disparaging remarks about Romani citizens.
For years Fico's nativism, xenophobia and anti-Roma racism seemed to serve his own and his party's interests well. No longer it seems. In a volatile and shifting political environment, the reaction to the SMER chair's latest video suggests that there might be less of an appetite for racism and prejudice against Roma, even among his erstwhile comrades.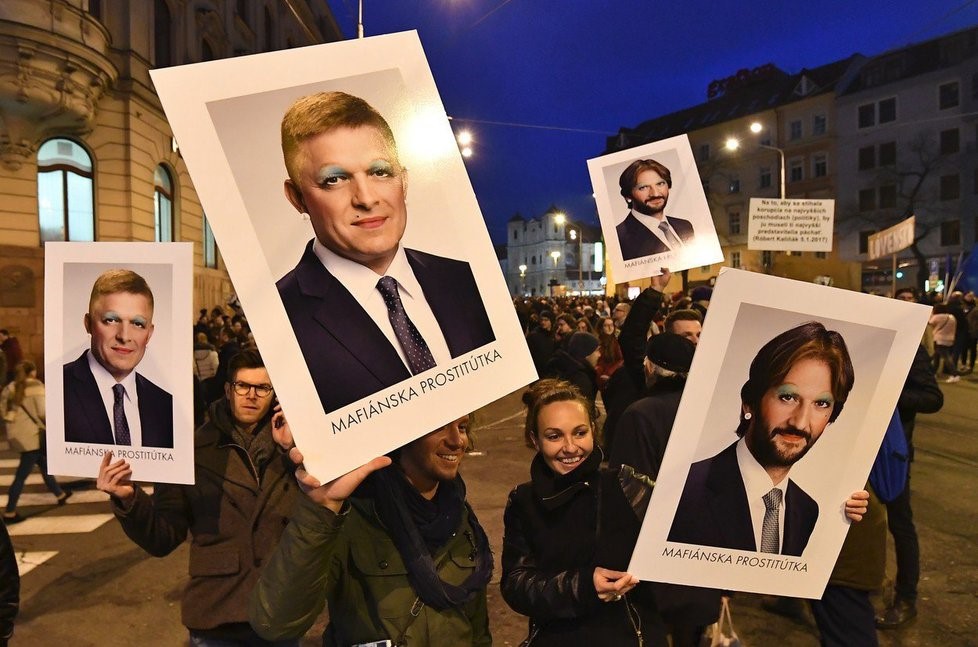 Winds of change?
While far-right parties polled well in elections across Europe this year, Slovak voters were praised for bucking the trend by electing Zuzana Čaputová as the first female President of the Republic on May 30. The victory of "a divorced mother living in an informal relationship, and a human rights lawyer holding liberal views on LGBT rights and abortion legislation" was variously described in the media as constituting a novelty, a shift in attitudes, a turning point, even "a ray of hope for the region."
The "largely unknown liberal candidate in a highly conservative, polarized and populist political environment" comfortably defeated her SMER-backed rival Maroš Šefčovič, a Roman Catholic opposed to civil partnerships and same-sex adoptions, who criticized Čaputová for forcing a "new ultraliberal agenda" on Slovakia which he considered to be "in exact contradiction to traditional Christian values". According to her election strategist, the political novice had answered "voters' yearning for an honest and reliable candidate who would fight injustice".
With regards to Roma, Čaputová struck a very distinctive chord from the outset, and thanked voters in Romanes for their support. On the August 2 commemoration of the Roma Holocaust, she issued a statement in Slovak and Romanes, which warned of the dangers "when hatred and the incitement of fear are again becoming political instruments", and called for greater knowledge and understanding of the past so that "through our sincere effort to create more room for what is good, will we manage to prevent that sad history from being repeated against other groups in the future."
Observers say the real test concerning Slovakia's liberal turning point will come in the 2020 elections; and that Slovakia has a long way to go to unravel the ties between politicians, state institutions, oligarchs and organised criminals in a system where SMER still rules the roost, and Fico remains the chair of the party. As for the ugly side of Slovak politics, according to the AKO agency opinion poll, public support for Kotleba's neo-fascist People's Party Our Slovakia (LSNS) rose from 9.5 percent in February to 11.5 percent in April. But Čaputová, who ran on a slogan of 'Stand up to evil', won on a campaign. as she put it, "showed that values such as humanism, solidarity and truth are important to our society".
When it comes to Roma inclusion, President Čaputová has shown that it is possible "not to succumb to populism" and to close the gap between what is and what ought to be. That gap remains wide and anti-Roma racism and exclusion in Slovakia is among the worst in Europe. As the EU Framework for Roma National Integration Strategies nears its 2020 end-date, it's clear from the data just how miserably Slovakia has failed its Romani citizens. But Zuzana Čaputová's presidency has already created a climate where Fico's knee jerk anti-gypsyism gets called out even by his own party. Whether this is a harbinger of real change remains to be seen, but one thing seems very clear – this time, it's really time to go Robert Fico!