Romani Mothers Win Hospital Discrimination Case in Hungarian Supreme Court
31 August 2020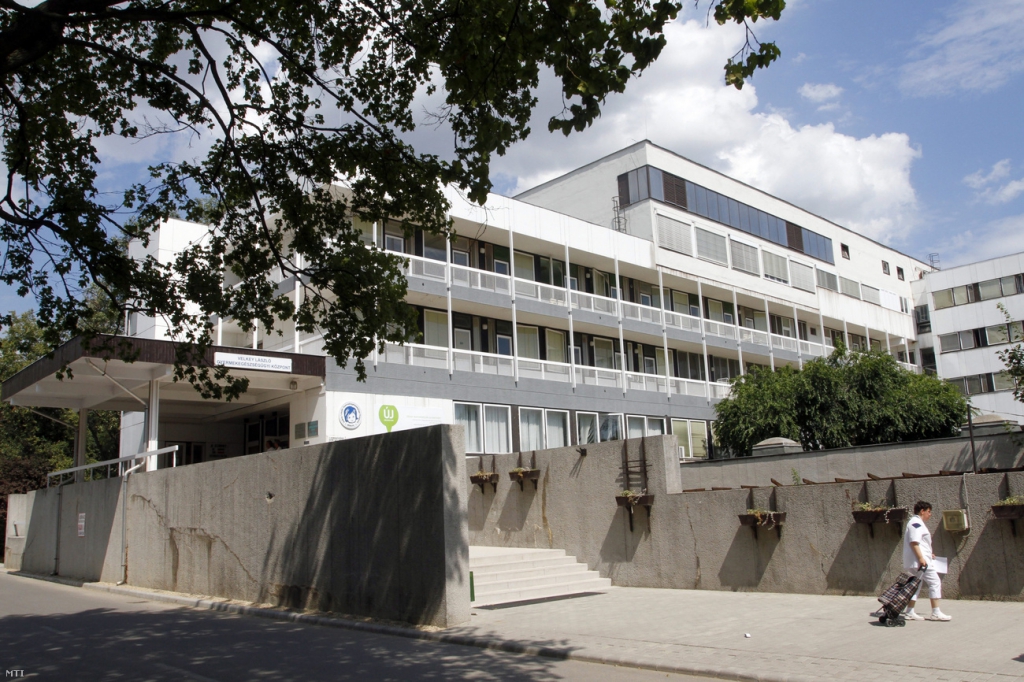 Budapest, 31 August 2020: The Hungarian Supreme Court has ruled in favour of Romani mothers who were discriminated against in the maternity ward of a hospital in Miskolc. This final judgment from the highest court of Hungary confirms two previous judgements (before the Miskolc Regional Court and the Debrecen Court of Appeal) which were won by the European Roma Rights Centre (ERRC) and found that the practice of charging for mandatory maternity clothing for companions of pregnant mothers in Miskolc was discriminatory against Roma.
The Supreme Court ruled in favour of the ERRC on the 20 May 2020, communicating its judgment on 26th August. The court agreed with the ERRC's arguments that this practice directly discriminates against mothers living in poverty, and indirectly discriminates against Romani mothers who are disproportionately affected and often forced to give birth alone. The hospital is ordered to cease the practice and pay a public fine of 2 million forint (around €5,600).
The hospital's policy meant the companions of women giving birth had to wear a 'maternity garment' for hygiene purposes. This could only be purchased from the hospital for a price that was too expensive for low-income families in an underdeveloped region of Hungary where there is a high density of Romani families. The hospital claimed that their policy was to ask companions to offer a donation to the hospital's foundation in exchange for the maternity clothing. However, a survey carried out by a local organisation found that in practice, this donation was obligatory, and forced Romani mothers who were unable to pay to give birth alone.
"It was a very bad experience" says 42-year-old Rita, a Romani woman from the area in an interview with the ERRC about her visits to the maternity ward. "I was very stressed because I could not get in to see my under-age daughter, when I was supposed to be there – it was a bad feeling that I could not be by her side, and I could hear her on the phone: "Mom, help me! Come in!" I felt very bad, so I called the doctor to ask him: "I would pay for the attire, just allow me in!" And the doctor told me: "No! It's not possible."
Under the Hungarian Healthcare Act, women in labour have the right to be accompanied by a person of their choice in the hospital. Research carried out by the ERRC revealed that when Romani women are forced to give birth alone, they are more likely to be exposed to the risk of abuse and harassment by racist medical practitioners. In 2016, the ERRC represented a Romani woman who was verbally abused while giving birth in the same hospital in Miskolc. She was told by her midwife during labour "if you shout once more I will push the pillow into your face" and her attending doctor said to her "if you had shouted once more I would have called the psychiatrist to take your child away and then you wouldn't receive Child Benefit, because anyway, you gypsies give birth only for the money!"
The ERRC acted as the plaintiff in this actio popularis case, representing all Romani women who had been affected by the hospital policy to charge for maternity clothing for companions. The court agreed with the ERRC's requests for the immediate termination of this practice, order to prohibit the hospital to continue it in future and provide the garment to all for free, and to pay a public fine.
According to Judit Geller, the lawyer who worked on the case: "This case has great implications and sets a precedent for all of Hungary, as this unlawful and discriminatory practice exists in many hospitals. This is a victory for Roma and non-Roma women everywhere."
An anonymised version of the judgment in Hungarian can be found here.
This press release is also available in Hungarian.
For more information, or to arrange an interview contact:
Jonathan Lee
Advocacy & Communications Manager
European Roma Rights Centre
jonathan.lee@errc.org
+36 30 500 2118
Judit Geller
Legal consultant
European Roma Rights Centre
judit.geller@errc.org