Trafficking Romani youth and women in Eastern and Central Europe: Analysing the effectiveness of national laws and policies in prevention and victim support
23 March 2009
Trafficking Romani youth and women in Eastern and Central Europe: Analysing the effectiveness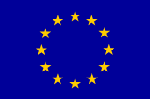 To date, research and data have been very limited on the issue of trafficking of Romani youth and women in Central and Eastern Europe, despite numerous reports on trafficking highlighting the fact that minority groups, particularly Romani communities (in Europe) are particularly vulnerable to this modern from of slavery. The availability of data regarding trafficking has been linked to better policies and improved anti-trafficking work, thus concrete information on how the Romani community is affected by THB is vital to addressing this issue. Consequently, the ERRC in partnership with People in Need Slovakia (Clovek v tisni) on a project to analyse trends in and the current state of legislation, data collection, framework policies and structures and victim support services for victims of trafficking in Bulgaria, the Czech Republic, Hungary, Romania and Slovakia, in light of international and European conventions and related recommendations by intergovernmental bodies. This project, which is part of the European Commission's Daphne III Programme 2007-2013, will take place over the next 2 years.

The project's objectives are:
To identify discrepancies between agreed international and regional conventions and national legislation, policies, structures (or the lack thereof);
To identify laws and policies in the target countries that might, indirectly, negatively affect Romani victims or potential victims or inadequately serve this group;
To show the trends in legislation and policy in the respective countries regarding anti-trafficking efforts and identify potential negative trends;
To demonstrate how prevention and victim protection for Romani women and children practically work in the respective countries and emphasise the problems in implementation or inadequate legislative framework; and
To use the findings of the research effectively in advocacy for better protection and support for victims and potential victims of trafficking, especially Romani youth and women.
This project includes:
Desk research on legislation, data collection, policies and structures, victim support services and trends in each country;
Qualitative field research focusing on vulnerability factors and support services for Romani youth and women victims of trafficking;
Development and publication of a full-length report of the research findings, including recommendations to the appropriate governments for effectively tackling this issue in Romani communities (Final report: Breaking the Silence: Trafficking in Romani Communities);
Translation and publication of the report in languages of the related countries;
A dissemination conference to launch the results of the research; and
The creation of a dedicated webpage on trafficking issues affecting Romani communities.
For further information on this project, please contact Ostalinda Maya Ovalle at: ostalinda.maya@errc.org